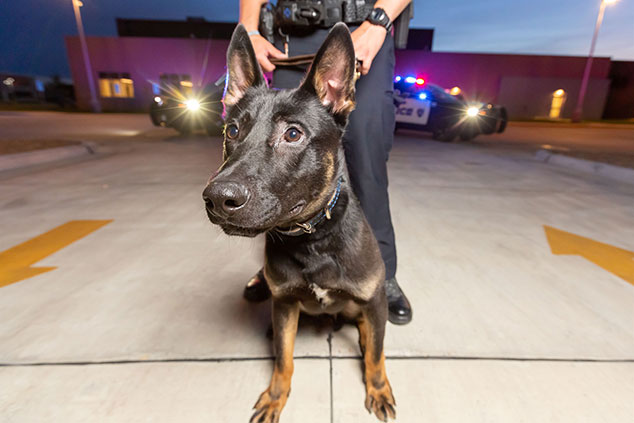 Join Moorhead Police Department
Gain valuable experience starting as a Police Cadet
The purpose of this paid internship is to partner with aspiring students at our local and area college and university educational institutions to provide valuable law enforcement experience while helping advance employment needs of Moorhead PD.
This opportunity is ideal for students actively working towards Minnesota Peace Officer Standards & Training (POST) eligibility and are currently enrolled or recently graduated majoring in criminal justice, law enforcement, sociology or closely related field.

Length of Employment: This is a 6- month minimum commitment, with up to two-year opportunity, year‐around temporary position.

Hours: Approximately 12-25 hours per week. Flexible around school schedules. Weekdays, evenings and weekend availability

Experiences Gained and Responsibilities:
Performs basic support duties for the Police Department including general patrol of the City, citizen engagement and related work as needed.
Responds to non-emergency calls including parking, animal concerns, found property, minor theft reports, traffic crashes for traffic control, perimeter assistance needs as directed by supervisors and other calls as assigned.
Performs general patrol work as assigned including observance for ordinance violations, responding to law and order disturbances, parking violation and state traffic control.
Assists and performs enforcement of City ordinances or codes relating to animal control and parking including issuance of citations as allowable under City ordinance and code.
Assists with citizen complaints
Participates in assisting with various City community events such as parades, marathons, auctions and more.
Enhances writing skills by learning and writing incident reports and citations
Works collaboratively with various members of the Police Department and attend meetings as needed.
Assists veteran team members in new officer field training activities.
Safely operates assigned police department vehicles and learns and conducts regular vehicle safety checks.
Performs other duties as needed or requested.