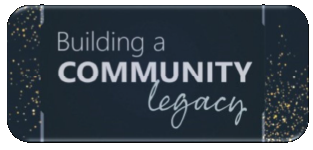 Thank you for considering making a donation to the Moorhead Community Fund. Your support provides opportunities for youth scholarships, community projects and amenities. Donations to the Moorhead Community Fund are tax-deductible and 100% of the donations go to the scholarship or project selected.
The City Partners with the FM Area Foundation (FMAF) to support important projects for our community. Donors who would like to support projects are able to give on the FM Area Foundation website.
A Wish Book has been created to illustrate potential projects and activities that will help in Building a Community Legacy. Donors may choose to support specific activities or the more general categories also noted below. Thank you from the City of Moorhead for your consideration of these community amenities, facilities, and activities!
Projects

Inclusive Playground

A playground for people of all ages and abilities to play together located at Southside Regional Park next to the Miracle Field.


Natural Playground

The City of Moorhead and FM Rotary Foundation are partnering to construct a Natural Playground in the downtown Moorhead Riverfront Park.


Public Art


Donations to this fund will be used to create public art throughout the City of Moorhead.


River Corridor and Trails

Opportunity to provide donations for recreation amenities such as benches, message boards, decorative lighting, art/sculpture, and historical markers along the Moorhead River Corridor.


Youth Scholarship Fund

Moorhead Parks and Recreation currently offers underprivileged Moorhead youth up to three program scholarships annually.
Contact and Questions
For more information on any of these initiatives, please contact: