The City of Moorhead sponsors social, educational, and recreational programs for adults 55 and older.
Hours
Monday-Friday, 8:00 am - 4:00 pm
Hjemkomst Center, 202 1 Ave N, Moorhead, MN 56560
*Occasional evening and weekend programs are offered.
Newsletter:
The Senior Connections Newsletter offers a variety of news and information for seniors with featured events, meetings, classes, and more!
Daily Activities

Pinochle: Monday, Wednesday, and Fridays; 8:30 am
Whist: Mondays and Fridays; 1:00 pm
Bridge: Mondays and Thursdays; 12:30 pm
Zippity Zingers: Tuesdays; 10:30 am
Mahjong: Tuesdays; 1:00 pm

Caregiver Conference: Breaking Out of Isolation

Wednesday, April 27, 2022 | 1:00 pm | Hjemkomst Center

Register today by calling 218.299.5340.

Caregivers know how challenging it is to take care of a loved one on a daily basis. So who takes care of the caregiver? This half-day conference will provide participants with advice for managing the stress and fears of caregiving. Visiting exhibitors will offer information and services relevant to the needs of both the caregiver and the individual being cared for. Sponsored by the North Dakota Family Caregiver Support Program, Hospice of the Red River Valley, Senior Connections, Lutheran Social Services of Minnesota, Caregiver Support and Respite Program, and Fargo VA Health Care System.

10th Annual Elder Awareness Day Summit

Wednesday, June 29, 2022 | 8:30-11:30 am

River Pointe of Moorhead, 2401 11th St S

Cost is FREE | Refreshments Provided | Call 218.299.5340 to register

Presented by: Cass & Clay County Elder Abuse Coordinated Community Response Coalition.

Featuring: Paul Greenwood, Former Deputy, District Attorney and Lead Abuse Prosecutor.

Sponsored by: Gate City Bank

Memory Cafe

2nd Wednesday of the month | 1:00-2:30 pm | Hjemkomst Center

Memory Cafe is a free social gathering where people experiencing mild to moderate meory loss, and their care partners, come together in a safe, supportive, and welcoming environment. At Memory Cafe we are committed to reminding our participants they are valued, significant members of our local community by changing the way we think about memory loss.

Join us for Lunch!

A hot, nutritious, noontime meal will be provided by Senior Connections at the Hjemkomst Center every Monday-Friday at 11:45 am. Residents age 60 and older and their spouse (even if under the age of 60) are eligible to enjoy this meal. A suggested donation of $4.25 is kindly requested. Persons under the age of 60 are required to pay $7.00.

Reservations should be made 24 hours in advance by calling the Food Site Manager at 218.299.5519 between the hours of 10:00 am and 12:30 pm.

This service is made possible by grants from the West Central Area Agency on Aging under an approved plan by the Minnesota Board on Aging. Meals are prepared by Concordia College.

Breakfast Club

Breakfast Club meets the Third Thursday of the Month 8:30 am at the Easten Fryn' Pan 2920 Highway 10 East, Moorhead. Each month features a guest speaker with various topics pertaining to the needs and interests of adults age 50 and over. Breakfast will be on your own, ordered off the menu. Space is limited. For more information and to register, contact Julie at 218.299.5514. Breakfast Club is sponsored by Senior Connections and TRIAD.

Pickleball

This fun and energetic paddle sport is created for all ages and skill levels. The rules are simple and easy for beginners to learn, developing into a quick, competitive game for experienced players. Visit www.pickleball.com for more information and rules of game play. Paddles are available upon request and space is limited.

Location: Community Life Center at Good Shepherd Church
4000 28th St S, Moorhead, MN 56560
Dates: October-April
Mondays; 7:15-9:15 pm
Thursdays; 12:30-2:30 pm

Outdoor Pickleball Courts

Horizon Shores Park, 3801 24th Ave S
Riverview Estates Park, 3801 5th St S
Village Green Park, 2601 Village Green Blvd

Art Group

Independent artists meet in this open group to discuss ideas and share techniques.

Thursdays; 1:00 pm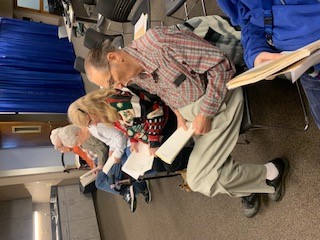 Contact Us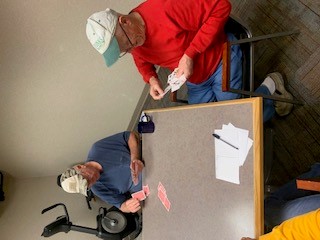 To learn more about ongoing programs and special events offered by Senior Connections, or to sign up for our newsletter, call 218.299.5514.
Senior Connections
202 1 Ave N
Moorhead, MN 56560
Email Us