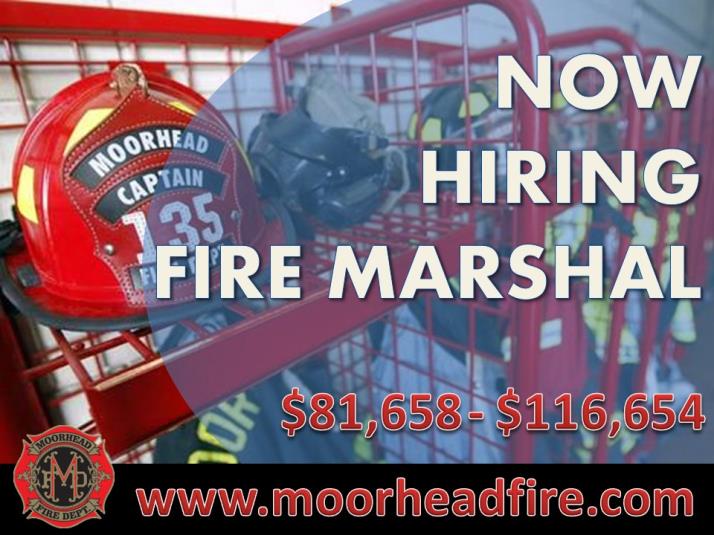 Mission Statement
The Mission of the Moorhead Fire Department is to provide our community with trusted and dedicated professionals who work to ensure a high level of public safety through education, cooperation, and incident response.
Vision Statement
The Moorhead Fire Department will be recognized by our community as an excellent and progressive fire & rescue provider while partnering with the region to improve the safety of all.
Values Statement
We value: Professionalism, Responsibility, Integrity, Cooperation, and Dedication.
Become a Hydrant Hero!
Did you know, a fire can double in size every minute? It can take critical time for a firefighter to dig out a fire hydrant, which is why we are calling for your help! The City of Moorhead and the Moorhead Fire Department are looking for Hydrant Heroes to help keep our community fire hydrants clear of debris, ice, and snow! Take some time and adopt one of over 2,000 Moorhead hydrants and volunteer to keep it clear 3 feet and to the street this winter!

Adopt a Hydrant!
Fire Prevention
Most fatal fires in Minnesota happen where people feel safest -- in their homes. That's the bad news. The good news is that most fires are preventable if families simply take the time to discuss fire prevention.
The information from the State Fire Marshal will help you teach yourself and your children about ways to prevent a fire in your home. It will also help you ​drastically improve the chances your family escapes a fire unharmed.
Contact Us
Jeff Wallin
Fire Chief
218.299.5298





Do You Know CPR?

Are you willing to help Save a Life?

Learn about the free PulsePoint App and see how you can help us save lives.