The Stave Church, located on the grounds of the Hjemkomst Center, is a beautiful symbol of the Norwegian heritage so prevalent in the Red River Valley.
Stave Church Rental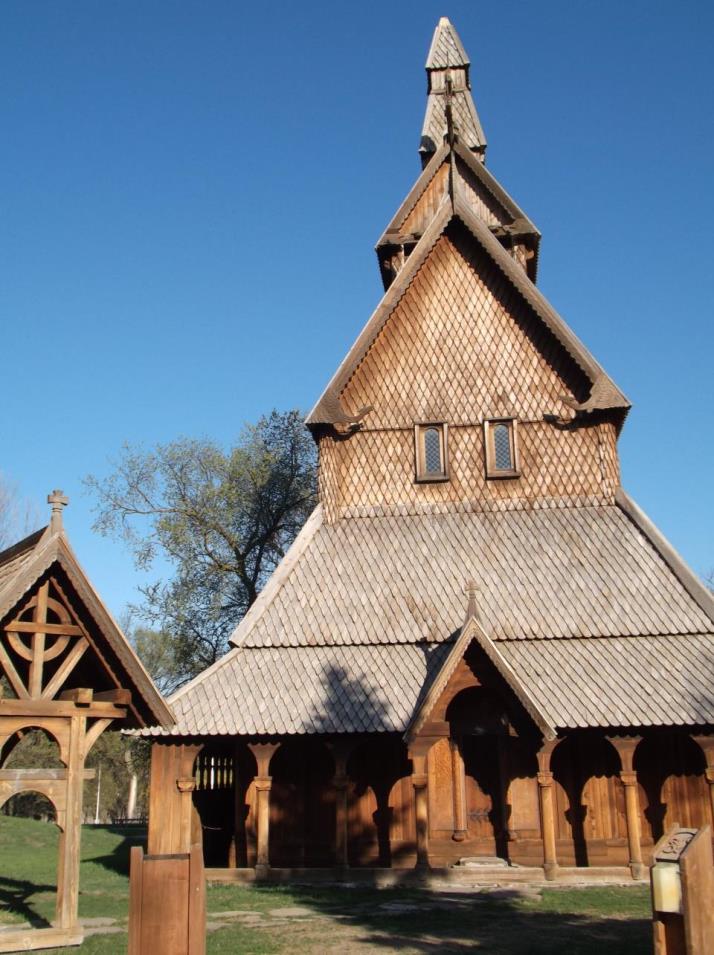 The Stave Church is available to rent for weddings, christenings and other similar events.
Events can be held May 1 - October 31
1 hour maximum rental.
Seating capacity is 40 people in folding chairs, plus the wedding party.
All events must be held inside the Stave Church
A signed lease agreement and a $250 non-refundable deposit is required for confirmation
For more rental information, or to check available dates please contact us.
For information about the history of the Stave Church or museum tours (including the Stave Church), please visit Historical and Cultural Society of Clay County.