Below is a list of news items for the City of Moorhead with the most recent items at the top. If you would like to see news for a certain category, you can select it from the the drop-down box labeled (All Categories). Any news older than 90 days is automatically archived and removed from this list.
You can also subscribe to our eNotifications to automatically receive emails as we post news to the site.
Mental health advocate Alison Wolbeck receives MoorHeart award
Post Date:
10/10/2023 7:00 pm
Congratulations to Alison Wolbeck! On October 10, the Moorhead City Council and Mayor Shelly Carlson presented her with the MoorHeart award.
Alison is committed to mental health awareness and advocacy in our community. Alison connects with Moorhead residents to show what is needed regarding mental healthcare and how to advocate for those changes. Alison's nomination includes the following statement:
"Alison is a tireless advocate for mental health services in our community. For the last 12 years she has served on the Minnesota State Advisory Council on Mental Health, 8 years as the co-chair for the Clay County Adult Mental Health Local Advisory Council and is also the board chair for A Place for Hope: Recovery and Wellness Center & Food Shelf where she is also a regular volunteer. Alison pushes for positive change in our systems, reduction in barriers to receiving care, and elimination of stigma through her open and honest sharing of lived experience. Through her roles in our community and on councils, she is engaged in regular intentional conversation with consumers and loved ones of those receiving services, as well as providers, to help identify ways to bridge gaps and expand the continuum of care we have available to residents. Her expertise on the challenges we face in providing services as a border community also make her a great advocate for us on a state level. Alison is striving to build spaces in Moorhead where everyone in our community can find belonging, support, and hope. She has made this passion for community-building and mental health advocacy her life's work. That work is largely unpaid; it is all of us who are receiving the rewards."
For all the selfless hard work Alison does for Moorhead, the MoorHeart selection committee chose her to receive the MoorHeart award. Congratulations to Alison for inspiring others to work toward bettering our community with a positive spirit.
The MoorHeart award is an opportunity to recognize individuals who go above and beyond to demonstrate community within our City by their actions and service. A team of volunteers from city boards and commissions selects award recipients. The MoorHeart award is commemorated with a piece of art commissioned from local artist Hudi Kobrinsky especially for this purpose.
It's easy to nominate individuals/organizations for the MoorHeart award. Contributions large and small are worthy of nomination!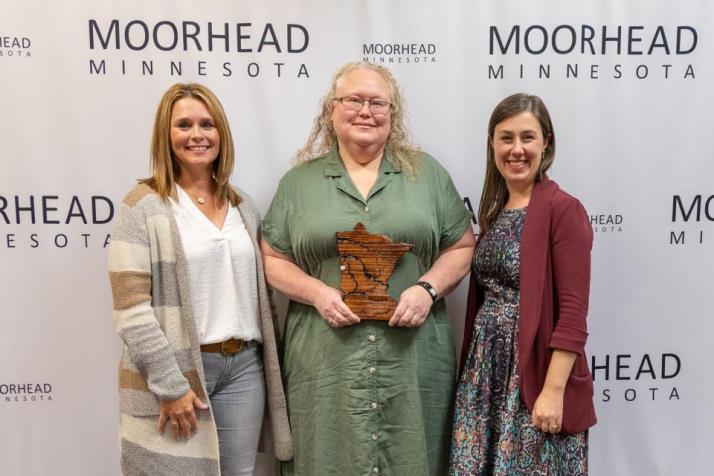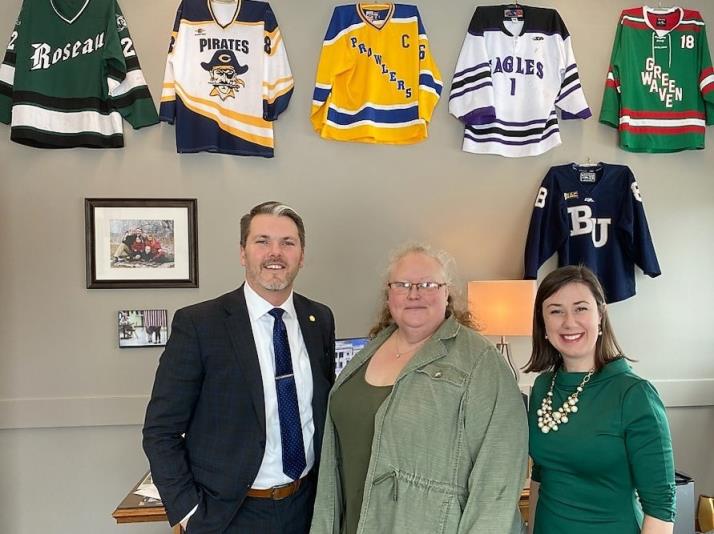 More >>