Below is a list of news items for the City of Moorhead with the most recent items at the top. If you would like to see news for a certain category, you can select it from the the drop-down box labeled (All Categories). Any news older than 90 days is automatically archived and removed from this list.
You can also subscribe to our eNotifications to automatically receive emails as we post news to the site.
UPDATE: 4 St Intersection on Center Ave to open after Labor Day
Post Date:
09/02/2022 10:26 am
UPDATE: The 4 St intersection on Center Ave will open on Tuesday, but the 5 St intersection –- along with Center Ave between the two streets -- will open later in the week.
When open, the intersections will have temporary all-way stop signs for traffic control. There will be some ongoing work on sidewalks and other project features, so portions of the area will still appear under construction. Motorists, bicyclists and pedestrians should use caution in the area.
Construction from 6 St to 8 St will start the week of September 5 and continue through October. Until the project is completed, businesses along Center Avenue can be accessed through alternate routes:
Moorhead Center Mall can be accessed via 3 St, 4 St or 7 St
US Bank can be accessed via 4 St or 5 St (south of Center Ave)
Scheels can be accessed by 5 St (south of Center Ave)
Moorhead Billiards and American Federal Bank can be accessed using the Scheels parking area or via 6 St (6 St access may be delayed)
Wells Fargo can be accessed from 7 St or 8 St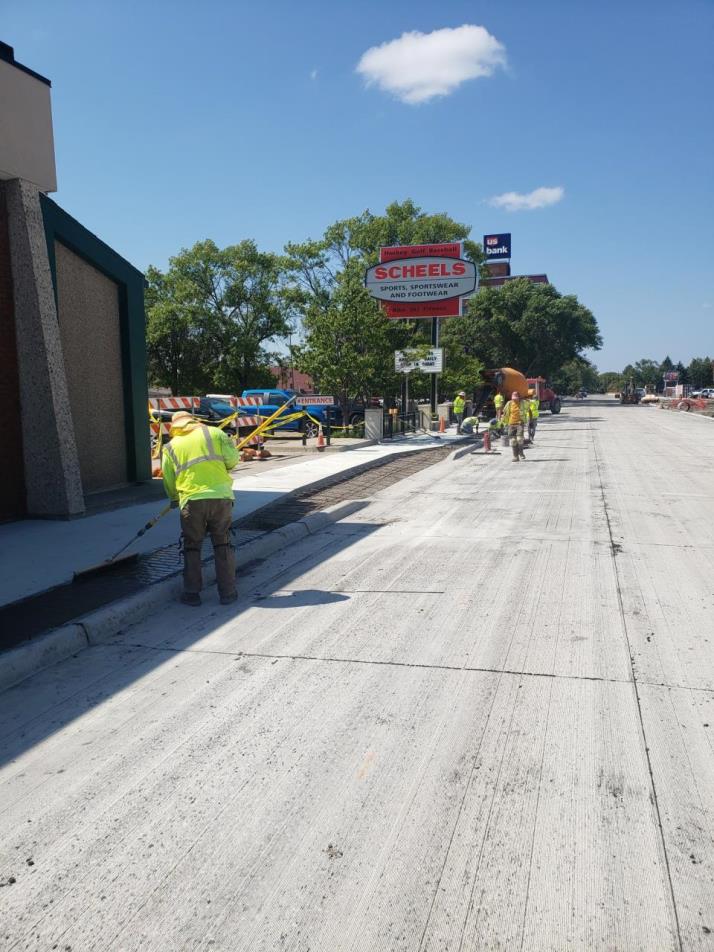 More >>