Below is a list of news items for the City of Moorhead with the most recent items at the top. If you would like to see news for a certain category, you can select it from the the drop-down box labeled (All Categories). Any news older than 90 days is automatically archived and removed from this list.
You can also subscribe to our eNotifications to automatically receive emails as we post news to the site.
Destiny Holiday's dedication to others remembered through MoorHeart award
Post Date:
06/13/2022 7:00 pm
The Moorhead City Council and Mayor Shelly Carlson are pleased to recognize the work and dedication of Destiny Holiday by honoring her memory with the June MoorHeart award.
The MoorHeart selection committee chose Destiny posthumously for her dedication to uplifting those around her and for her tireless work with her non-profits – "The Birthing of a Diamond" and "Diamond Kids." She is also recognized as a guiding force behind the first community celebration of Juneteenth in Moorhead.
The mission of Birthing of a Diamond is "To unmask and disarm the strongholds over the lives in Our Communities" and "Empower the lives of families, women and single women with children." Diamond Kids branched out from Birthing of a Diamond in order to provide programs, activities and "stepping stones" that promote positive paths and better outcomes for "youth of color, African/Negro American, Indigenous Youth and others."
Juneteenth is celebrated to remember the Union Army reaching the deepest corners of the Confederacy in order to announce the freedom of all remaining enslaved men and women. Destiny was influential in her efforts to have Juneteenth commemorated in Moorhead with gatherings and celebrations.
Moorhead is more united and resilient because of the efforts of Destiny "Grandmamma" Holiday, who was able to take the hardships she endured as a struggling black woman and create programs and community that strive to give others who struggled like her the resources and tools they need to succeed.
Destiny's nomination includes the following statement:
"Destiny Holiday was a woman of tremendous faith, fortitude, and compassion. She was a leader, advocate, and unofficial "grandmamma" to many. Ms. Holiday drew strength from the many challenges she faced in her life. Destiny Holiday was a champion for people who needed someone by their side, and she held those of us in public office accountable for working harder to make Moorhead a more welcoming and equitable community for all. In February 2022, Ms. Holiday passed away after extended illness. Her loss to our community is great but we can continue to draw inspiration by honoring the example she set."
For all Destiny has done – and through the legacy her work continues to do for Moorhead – the MoorHeart selection committee chose Destiny to posthumously receive the MoorHeart award. Destiny was a treasure in our community and the MoorHeart way of life. We honor Destiny for uplifting our community in such a loving and inclusive way!
The MoorHeart award is an opportunity to recognize individuals who go above and beyond to demonstrate community within our City by their actions and service. A team of volunteers from city boards and commissions selects award recipients. The MoorHeart award is commemorated with a piece of art commissioned from Moorhead-based artist Karman Rheault especially for this purpose.
Information on nominating individuals/organizations for the MoorHeart award can be found here. Contributions large and small are worthy of nomination!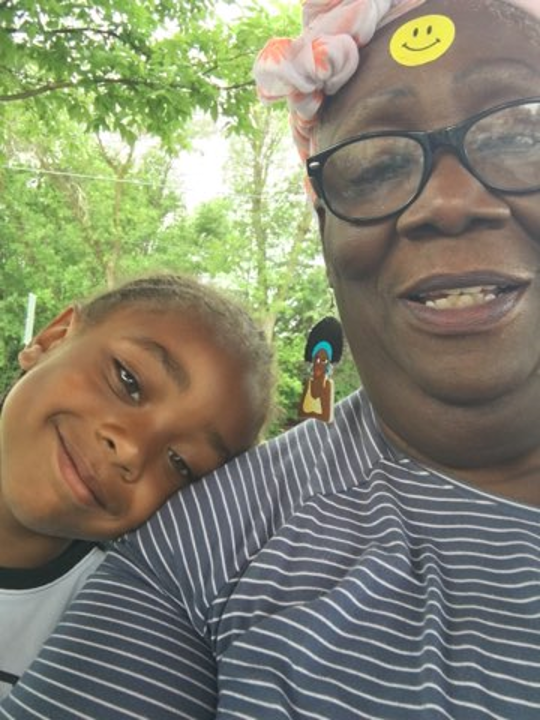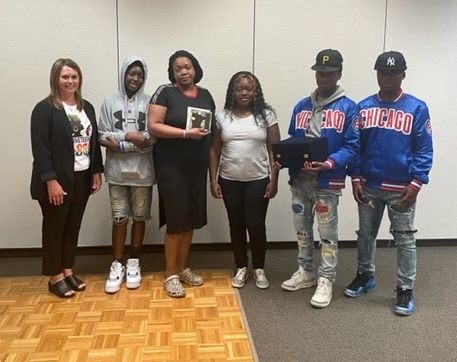 More >>