Below is a list of news items for the City of Moorhead with the most recent items at the top. If you would like to see news for a certain category, you can select it from the the drop-down box labeled (All Categories). Any news older than 90 days is automatically archived and removed from this list.
You can also subscribe to our eNotifications to automatically receive emails as we post news to the site.
Cooperative Investigation Leads to Drug Arrest
Post Date:
06/01/2022 2:47 pm
On Tuesday, May 31, 2022, a drug search warrant was conducted in the 1300 block of Belsley Boulevard in Moorhead. During the warrant, 501 suspected fentanyl pills, with a street value of approximately $15,000, were located along with a handgun and over $20,000 in cash. Inside the home was a child under the age of one year old.
Maurice Bell was transported to the Clay County Correctional Facility on Felony First Degree Possession of a Controlled Substance and Gross Misdemeanor Child Endangerment charges. A family member not living in residence was able to take custody of the child.
The investigation was a collaborative effort by the Moorhead Police Department, Cass County ND Drug Task Force, the West Central MN Drug Task Force, the South East ND Multi-County Agency Drug Task Force, the MN Bureau of Apprehension, and the Drug Enforcement Administration - Fargo, ND Office.
The investigation is ongoing, and further arrests are expected in the future.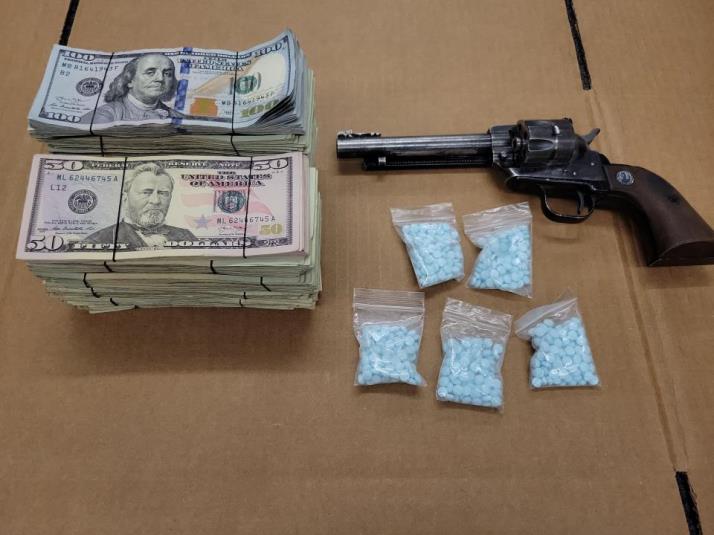 Evidence on 5.31.22
Captain Deric Swenson, 218.299.5186
More >>