Below is a list of news items for the City of Moorhead with the most recent items at the top. If you would like to see news for a certain category, you can select it from the the drop-down box labeled (All Categories). Any news older than 90 days is automatically archived and removed from this list.
You can also subscribe to our eNotifications to automatically receive emails as we post news to the site.
New video looks at 2021 highlights, excitement for 2022
Post Date:
01/07/2022 9:56 am
Great things took place in Moorhead in 2021, and the City is looking forward to a bright and amazing 2022! Businesses are opening and expanding, population is growing, housing starts are up, and planning is under way to re-envision our downtown area!
Want a fun way to look at what's going on in Moorhead? Check out this video that includes a great look at the new Career Academy.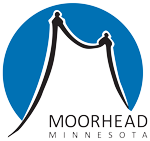 More >>