Below is a list of news items for the City of Moorhead with the most recent items at the top. If you would like to see news for a certain category, you can select it from the the drop-down box labeled (All Categories). Any news older than 90 days is automatically archived and removed from this list.
You can also subscribe to our eNotifications to automatically receive emails as we post news to the site.
Longtime public servant Wayne Ingersoll wins MoorHeart award
Post Date:
11/08/2021 6:50 pm
Congratulations to longtime Moorhead educator and public servant Wayne Ingersoll! On Monday, November 8, the Moorhead City Council presented Wayne with the MoorHeart award.
Wayne has spent the majority of his life serving the City of Moorhead and Clay County: long-time educator, Moorhead Mayor, Clay County Commissioner, City Planning Commissioner, Lake Agassiz Regional Library Board, and A Place for Hope board of directors just to name a few.
A quote from his nomination sums up the way Wayne lives his life and treats everyone he meets:
Wayne has a way about him that makes everyone he meets feel welcome and important. He always greets you with a smile and is curious to get a quick update on how you're doing. The care and compassion Wayne demonstrates for the people he meets also translates to the City he lives in.
The MoorHeart award is an opportunity to recognize individuals who go above and beyond to demonstrate community within our City by their actions and service. A team of volunteers from city boards and commissions selects award recipients. The MoorHeart award is commemorated with a piece of art commissioned from Moorhead-based artist Karman Rheault especially for this purpose.
Previous 2021 winners:
Former Mayor Johnathan Judd
The administrators of Moorhead=Fantastic (Mara Morken, Chris Orth, and Marsha Drewlow Wichmann)
Human rights advocate Cani Adan
Information on nominating individuals/organizations for the MoorHeart award can be found at cityofmoorhead.com. (Search for MoorHeart Award.) Contributions large and small are worthy of nomination!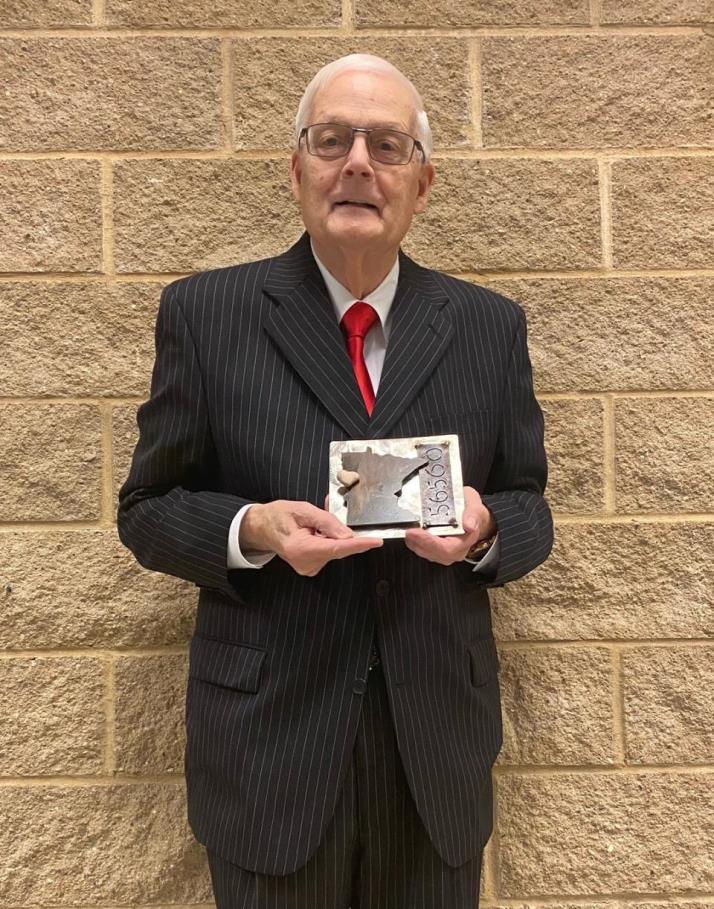 More >>