Below is a list of news items for the City of Moorhead with the most recent items at the top. If you would like to see news for a certain category, you can select it from the the drop-down box labeled (All Categories). Any news older than 90 days is automatically archived and removed from this list.
You can also subscribe to our eNotifications to automatically receive emails as we post news to the site.
Construction Update: SE Main|20 St|21 St Underpass Project
Post Date:
10/16/2020 8:22 am
Bridge beams (girders) will be delivered for the two north bridges of the SE Main|20 St|21 St Underpass under construction during the week of October 19. The bridge beams are the most visible part of the bridge, the long steel beams that span across the roadway. The tractor/trailers that deliver the girders are up to 105 feet long.
Traffic Impact: Beginning Monday, October 19, 21 St S traffic will be shifted to head-to-head in the northbound lanes. Intermittent closures of 21 St south of 2 Ave, and 4 Ave S from 21 St to 22 St will occur while the girders are delivered by truck and unloaded by crane.
The closures will be managed by flaggers. Drivers are urged to use extra caution when in this area or use an alternate route if possible.
Noise Impact: Pile driving and sheeting installation for the temporary Earth Retention System [shoring] has been creating nuisance noise for neighboring residents. Thank you to neighbors for patience during this significant construction project.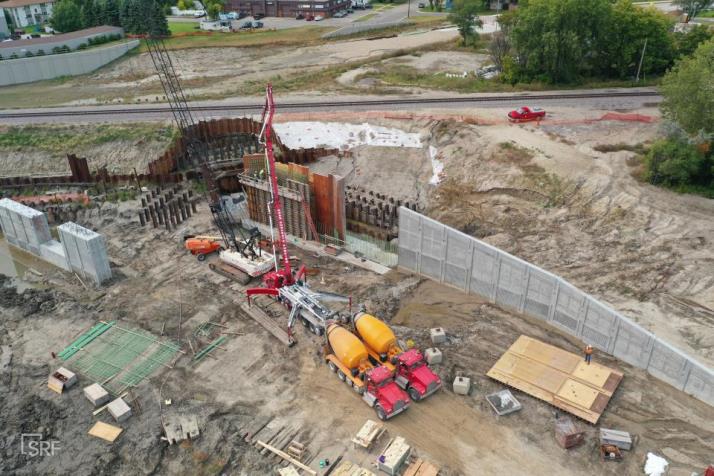 For more information on the SE Main|20 St|21 St Underpass Project, please see our current projects page.
City of Moorhead Engineering Department, 218.299.5390
More >>