Frostival: Candlelight Trail Walk
DUE TO LOW TEMPS: Rescheduled from January 31 to Tuesday, February 7!

Take a scenic stroll around Viking Ship Park with a trip through Mary's Tunnel! Check out telescopes and learn about constellations from the MSUM Planetarium and FM Astronomy Club around a fire. Play outdoor games, enjoy s'mores, hot dogs and hot chocolate, and take advantage of free cross-country ski and snowshoe rentals.

Facebook event

For a full list of Frostival activities in Moorhead, visit moorheadparks.com.
For activities across the metro, visit frostival.com.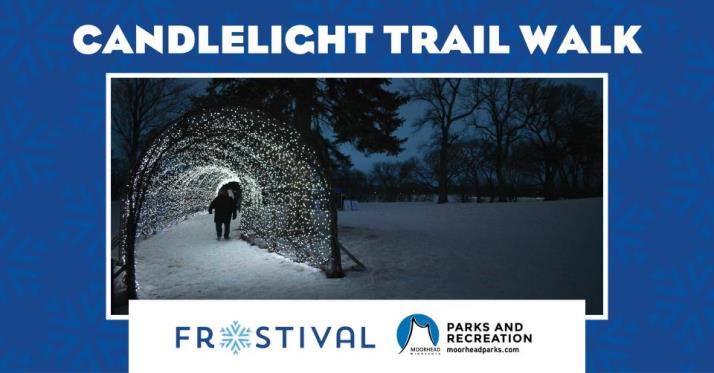 More >>