The calendar below shows all public meetings and City of Moorhead events across all departments and categories. You can click on an event to see more details on it. If you would like to see events for only a certain category or department, you can select it from one of the drop-down boxes below.
You can also subscribe to our eNotifications to automatically receive emails about new events on our calendar.
Frostival: Candlelight Trail Walk
DUE TO LOW TEMPS: Rescheduled from January 31 to Tuesday, February 7!

Take a scenic stroll around Viking Ship Park with a trip through Mary's Tunnel! Check out telescopes and learn about constellations from the MSUM Planetarium and FM Astronomy Club around a fire. Play outdoor games, enjoy s'mores, hot dogs and hot chocolate, and take advantage of free cross-country ski and snowshoe rentals.

Facebook event

For a full list of Frostival activities in Moorhead, visit moorheadparks.com.
For activities across the metro, visit frostival.com.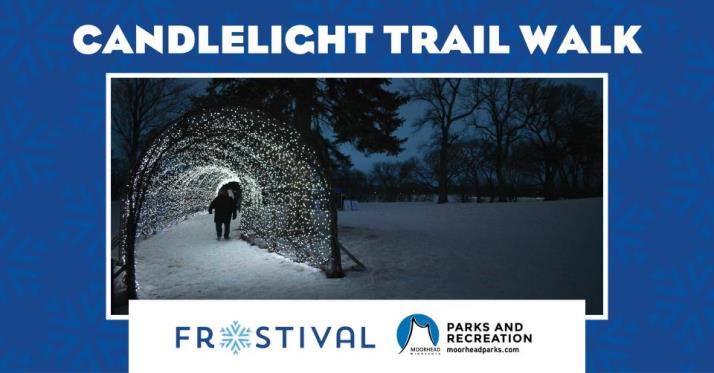 More >>