Below is a list of news items for the City of Moorhead with the most recent items at the top. If you would like to see news for a certain category, you can select it from the the drop-down box labeled (All Categories). Any news older than 90 days is automatically archived and removed from this list.
You can also subscribe to our eNotifications to automatically receive emails as we post news to the site.
Moorhead = Fantastic team receives MoorHeart award
Post Date:
09/14/2021 9:03 am
Congratulations to the administrator/moderators of the Moorhead = Fantastic Facebook group! On Monday, September 13, the Moorhead City Council and Mayor Shelly Carlson presented group administrator Mara Morken and moderators Chris Orth and Marsha Drewlow Wichmann with the MoorHeart award.
Moorhead = Fantastic has more than 3,900 members and is growing daily. The group focuses on creating a positive place where members can share important information about Moorhead and also help each other answer questions and solve issues. Topics include:
Moorhead-specific events
Ideas or dreams for the community
Solution/answer seeking
Interesting articles relating to Moorhead
Volunteer/donation opportunities
Celebrations
The group doesn't allow rants for the sake of complaining, public shaming of people or businesses, political postings, or behavior that might make users uncomfortable.
Mara (below with Mayor Carlson), Chris, and Marsha have created a place where people can have proactive, positive conversations about the Moorhead community. Again, congratulations!
The MoorHeart award is an opportunity to recognize individuals who go above and beyond to demonstrate community within our City by their actions and service. Former Mayor Johnathan Judd received the first MoorHeart award in February 2021. A team of volunteers from city boards and commissions selects award recipients.
Information on nominating individuals/organizations for the MoorHeart award can be found at cityofmoorhead.com. (Search for Moorheart Award.) Contributions large and small are worthy of nomination!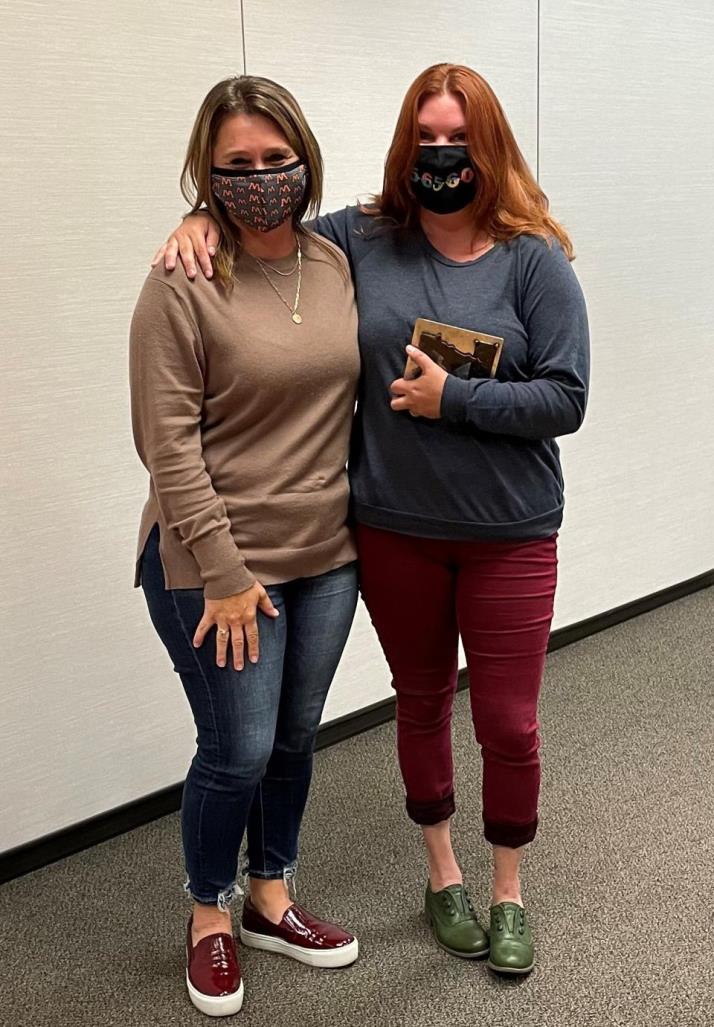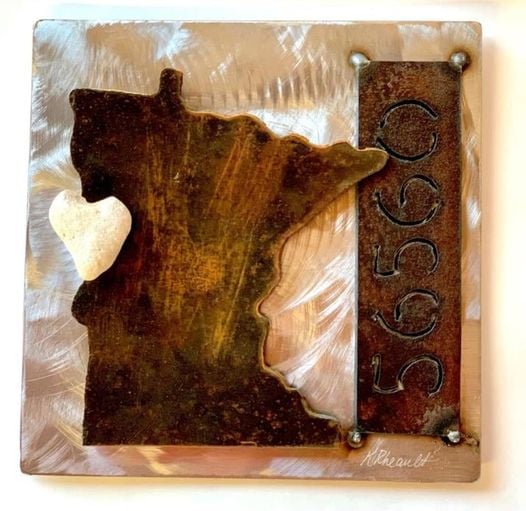 More >>