Below is a list of news items for the City of Moorhead with the most recent items at the top. If you would like to see news for a certain category, you can select it from the the drop-down box labeled (All Categories). Any news older than 90 days is automatically archived and removed from this list.
You can also subscribe to our eNotifications to automatically receive emails as we post news to the site.
Moorhead Officer Receives Lifesaving Award
Post Date:
03/30/2021 2:13 pm
On the afternoon of February 19, 2021, Officer Zimmel responded to a South Moorhead apartment for a report of a female possibly not breathing and turning purple. When Officer Zimmel arrived on the scene, he found the victim was not breathing and did not have a pulse. Officer Zimmel immediately began administering CPR. A short time later, the victim regained a pulse and was breathing. Members of the Moorhead Fire Department and F-M Ambulance arrived on the scene and took over care. It was later determined the female had ingested heroin before the medical issues started.

Officer Zimmel had a substantial role during the call for service by taking crucial steps in resuscitating the victim. For his quick response and immediate actions, Chief Monroe has awarded Officer Zimmel the Moorhead Police Department's Lifesaving Award.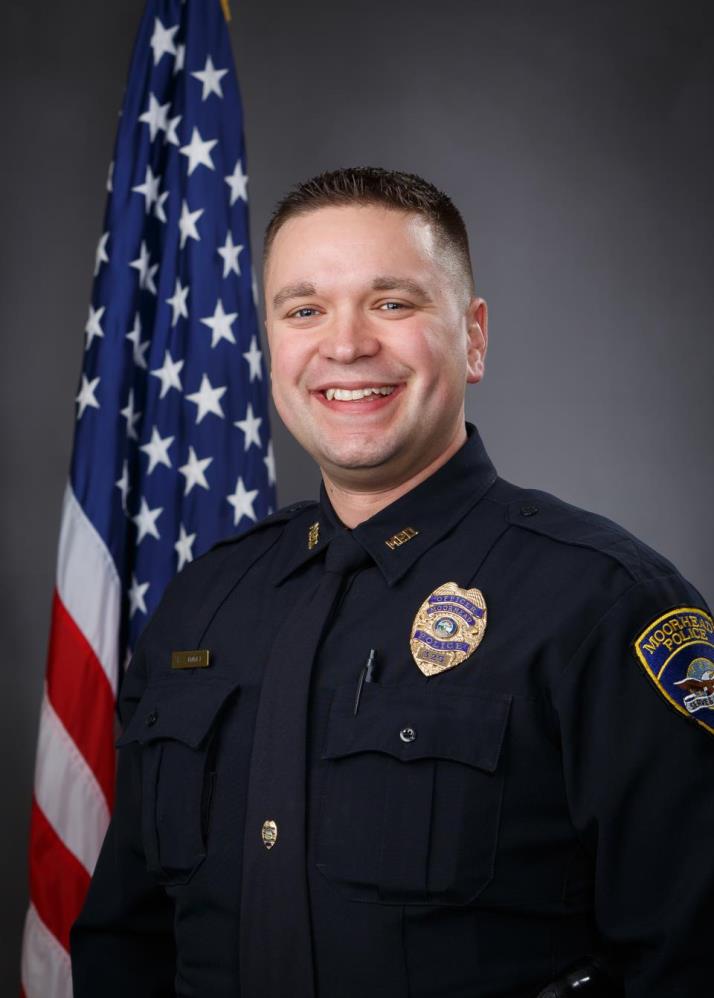 Officer Eric Zimmel
Capt. Deric Swenson, 218.299.5186
More >>