Below is a list of news items for the City of Moorhead with the most recent items at the top. If you would like to see news for a certain category, you can select it from the the drop-down box labeled (All Categories). Any news older than 90 days is automatically archived and removed from this list.
You can also subscribe to our eNotifications to automatically receive emails as we post news to the site.
2020 Mayor for a Day Essay Contest
What would our cities look like if kids were in charge?
Post Date:
10/13/2020 9:29 am
What would our cities look like if kids were in charge? The League of Minnesota Cities is holding its annual essay contest to find out!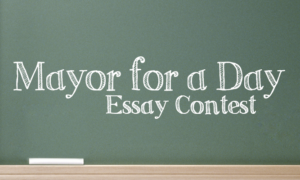 The contest is open to Minnesotans who will be in the fourth, fifth, or sixth grades this school year. Entries for the 2020 Mayor for a Day essay contest must be postmarked by December 7. Three winners will be chosen from entries across the state of Minnesota and awarded $100, and will have their essays published in the League's Minnesota Cities magazine. Winners only will be notified in early January, 2021.
This year's essay question is: Cities provide a variety of services and programs that make our lives better, including parks & recreation, street maintenance, water and sewer, libraries, police, fire, and more! If you were mayor for a day, what would you do to make one of the services that your city provides even better?
We're eager to hear what Moorhead students have to say! Access submission forms at lmc.org/mayorforaday.
More >>