Below is a list of news items for the City of Moorhead with the most recent items at the top. If you would like to see news for a certain category, you can select it from the the drop-down box labeled (All Categories). Any news older than 90 days is automatically archived and removed from this list.
You can also subscribe to our eNotifications to automatically receive emails as we post news to the site.
South Moorhead Burglary
Post Date:
09/10/2020 11:10 pm
On September 10, 2020 at 5:50 PM the Moorhead Police Department responded to a burglary in progress in the 3000 block of 18th Street South. A caller reported that several individuals were observed breaking a window and entering a residence. Officers responded to the area, located the residence that was entered and set up a perimeter while coordinating a response to the burglary. The call generated a large police presence in the area.
Two individuals were detained without incident, one as they attempted to flee the residence. A third suspect was uncooperative and refused to exit the residence. Moorhead Police K9 KASH was used to assist Officers in taking that individual into custody. In total 3 individuals were taken into custody and there were no injuries sustained by the suspects or Officers during the incident.
The investigation showed this was not a random act and there is not a continuing threat to the public. All three individuals were booked at the Clay County Jail pending formal complaint charges from the Clay County Attorneys Office.
There is no further information to release at this time
Moorhead Police Incident Number 20024122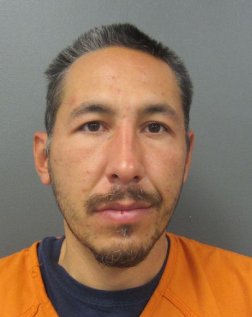 Derek Thomas Fairbanks-Roy 38 year old male NPA
Charge: 1st Degree Burglary Felony
Linda Lu Miller 43 year old female 1063 Belsly Blvd #2 Moorhead MN 56560
Charge: 1st Degree Burglary Felony
Daisy Mae Butcher 38 year old female – Unknown Address – No Photo Available
Charge: 1st Degree Burglary Felony
Obstructing the Legal Process Gross Misdemeanor
3rd Degree Criminal Damage to Property Gross Misdemeanor
Sergeant Joe Brannan #203
218.299.5103
More >>