Below is a list of news items for the City of Moorhead with the most recent items at the top. If you would like to see news for a certain category, you can select it from the the drop-down box labeled (All Categories). Any news older than 90 days is automatically archived and removed from this list.
You can also subscribe to our eNotifications to automatically receive emails as we post news to the site.
Traffic Alert: 4 Ave S and 21 St S - one-way traffic
Post Date:
07/01/2020 4:19 pm
On Monday, July 6, 2020, repair to the sanitary force main on 4 Ave S and installation of sidewalk near Moorhead High School on 21 St S will begin. During this construction activity, traffic will be reduced to one-way westbound on 4 Ave S and northbound on 21 St S. Southbound traffic should use 34 St instead of 21 St during the construction period. Access to Casey's and Moorhead High School will be maintained during the closure. The work is anticipated to take approximately 3 weeks, weather permitting.
Motorists are encouraged to find alternate routes and to expect delays and congestion in the area.

Engineering Department, 218.299.5390

For other traffic impacts affecting your commute, click on Moorhead's interactive map here.

To ensure you receive future information on traffic impacts and other city services, please sign up for eNotification or verify that your current subscription includes the category Service Alerts.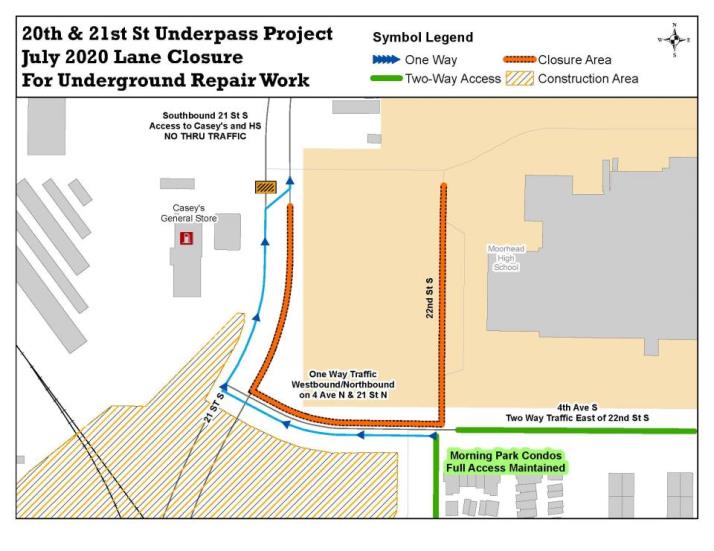 More >>