Below is a list of news items for the City of Moorhead with the most recent items at the top. If you would like to see news for a certain category, you can select it from the the drop-down box labeled (All Categories). Any news older than 90 days is automatically archived and removed from this list.
You can also subscribe to our eNotifications to automatically receive emails as we post news to the site.
Minnesota "Stay at Home" Order
Common sense approach to slow the spread
Post Date:
03/26/2020 4:00 pm
---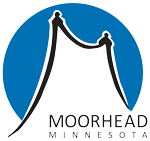 MOORHEAD, MN (March 26, 2020): Governor Walz issued Executive Order 20-20 on March 25, requiring Minnesotans to limit movements outside of their homes beyond essential needs. By limiting social interactions, we may decrease the chance of transmission of COVID-19 and help our health care sector prepare for increased demands. The order is in effect from 11:59 pm on Friday, March 27 through Friday, April 10, 2020 at 5 pm to slow the spread of Coronavirus Disease 2019 (COVID-19). It does not prevent people from conducting critical work, health, and safety activities, getting essential supplies and groceries, conducting essential intrastate and interstate travel, or other activities identified in the order.
While in-restaurant dining and places of public accommodation are still restricted, many of our restaurants are offering car-side and drive through service. Please note that essential community services, such as trash and recycling collection, continue on regular schedules. To reduce disruptions to these services, parking restrictions remain in place.
Questions? Minnesota Department of Health has a Frequently Asked Questions section specific to #StayHomeMN. Check Moorhead's COVID-19 page for resources and information specific to City services.
Please note, the state is seeking voluntary compliance to this order in the interest of public health. There will be no checkpoints or traffic stops to enforce the order. You do not have to carry documentation about your travel. We know everyone will use common sense to protect their health and that of the public.
We appreciate everyone's flexibility as we all adapt to the challenges and changes that are occurring in the Moorhead community and beyond.
Lisa Bode, Governmental Affairs, 218.299.5372
More >>