Below is a list of news items for the City of Moorhead with the most recent items at the top. If you would like to see news for a certain category, you can select it from the the drop-down box labeled (All Categories). Any news older than 90 days is automatically archived and removed from this list.
You can also subscribe to our eNotifications to automatically receive emails as we post news to the site.
Moorhead Man Arrested after Brief Standoff
MPD ICR:2020-00003876
Post Date:
02/06/2020 3:47 pm
On February 6, 2020, at approximately 12:30 PM, Moorhead Officers were investigating a suspicious male call near MSUM. One of the callers identified the suspect as Miguel Cooley, Jr. Officers recognized the name as someone we had been looking for outstanding warrants.
When they tried to make contact, Cooley barricaded himself in a relative's apartment. Moorhead Officers received assistance from the US Marshals, the Clay County Sheriffs Office, and the Metro Street Crimes Unit. After several failed attempts to get him to surrender, pepperballs were deployed into the bedroom he was hiding in. He finally gave up without incident at 2:25 PM. The suspect was identified as 20 year old Miguel Jay Cooley, Jr from Moorhead.
He was transported to Essentia Hospital for medical clearance after the exposure to the pepperball as a precaution. Once he was cleared, he was transported to the Cass County Jail where he is being held on his outstanding warrants of a Felon in Possession of a Handgun and Possession of a Stolen Firearm.
Lt. Mike Detloff #103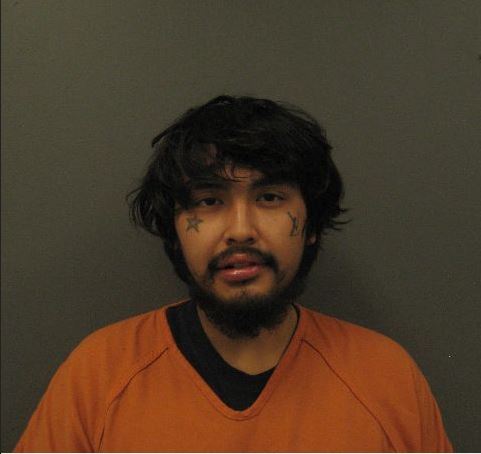 More >>