Below is a list of news items for the City of Moorhead with the most recent items at the top. If you would like to see news for a certain category, you can select it from the the drop-down box labeled (All Categories). Any news older than 90 days is automatically archived and removed from this list.
You can also subscribe to our eNotifications to automatically receive emails as we post news to the site.
Grand Forks Man Arrested In Moorhead
Suspect fled in a vehicle from ND State Patrol and was arrested in Moorhead
Post Date:
02/06/2018 12:49 am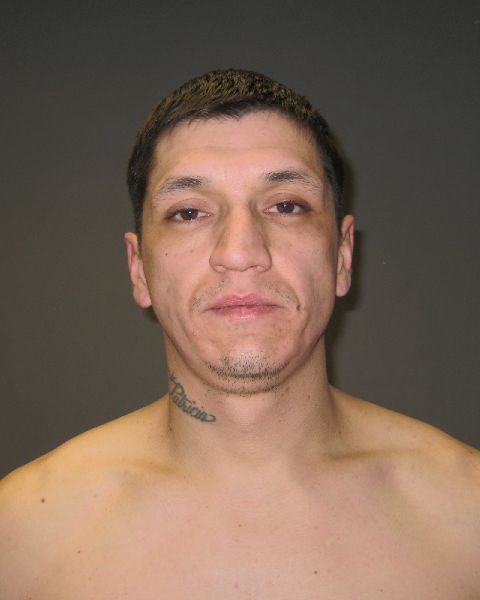 On Monday 2/5/18 at approximately 9:45 pm, law enforcement agencies in Clay County were made aware of an active pursuit which was initiated by the ND State Highway Patrol. The pursuit was going east bound in Cass County, ND, heading toward 90th Ave N in Moorhead. Moorhead Police officers tried getting into position as the pursuit continued east on 90th Ave N and then turned south on Highway 75 N.
As the pursuit continued south on Highway 75 N, a Moorhead officer was in position to deploy stop sticks near 7th Ave N. Moorhead officers were not engaged in the pursuit, but wanted to get the vehicle slowed down as it entered into town. Speeds of the suspect vehicle were reported to be over 100 mph at times. The suspect vehicle ran over the stops sticks which deflated one of the tires, however the vehicle continued south and then turned west on Highway 10.
Officers lost sight of the suspect vehicle for a short time. We received a phone call from a citizen in the 400 block of Maple Lane reporting suspicious activity of someone running away from a vehicle. Officers were able to confirm this vehicle was the same one involved in the pursuit.
Clay County deputies, Dilworth Police, and MN State Patrol assisted in setting up a perimeter in the Morningside addition, near Moorhead High School. Officers were able to track foot prints in the snow and we also received numerous calls from citizens in the area reporting two persons running through the neighborhood. Officers located a male suspect running near Birch Lane and Willow Way and he was taken into custody without incident. A female, who was believed to be with the male, was also located near that same area. The investigation is ongoing.
The male was identified as Dustin Desjarlais (age 30 from Grand Forks, ND). HIs booking photograph is attached. He is being held at the Clay County Jail for Misdemeanor Fleeing on Foot, Reckless Driving, as well as a parole violation warrant out of ND. His original charges in ND were for Amphetamine and Opium Delivery. Added charges may be pursued through the ND Highway Patrol. Please refer to their agency for details.
The female was identified as Cassie Svedberg (age 25 from Grand Forks, ND). Svedberg was issued a citation for Misdemeanor Possession of Drug Paraphernalia and released from the scene.
This incident was very fluid and rapidly changing, however with the information we were provided, we did not feel the suspects were an immediate danger to the public. Our department would like to remind all citizens of steps to take to ensure their safety. Even when home, make sure all doors and windows are locked, including any outbuildings, as well as making sure garage doors remain closed.
Sergeant Thad Stafford
Moorhead Police Department
More >>