Below is a list of news items for the City of Moorhead with the most recent items at the top. If you would like to see news for a certain category, you can select it from the the drop-down box labeled (All Categories). Any news older than 90 days is automatically archived and removed from this list.
You can also subscribe to our eNotifications to automatically receive emails as we post news to the site.
Successful Community Prescription Drug Take Back Program
Post Date:
10/30/2017 10:30 am
The initiative that started seven years ago between the Moorhead Police Department and Drug Enforcement Administration (DEA) to partner with local businesses to provide a free one-day Prescription Drug Take Back Program proved to be a success once again. Moorhead Hornbachers collections from Saturday October 28 weighed over 100 pounds! That brings our total to 3,000 pounds of prescription medications voluntarily turned in to be properly destroyed. The increasing success of the Prescription Drop-Off Program is obvious in the numbers.

Year 2010 -Total collection 283 pounds
Year 2016 - Total collection 768 pounds

This initiative addresses a vital public safety and public health issue. Medicines that languish in home cabinets are highly susceptible to diversion, misuse, and abuse. Rates of prescription drug abuse in the U.S. are alarmingly high, as are the number of accidental poisonings and overdoses due to these drugs.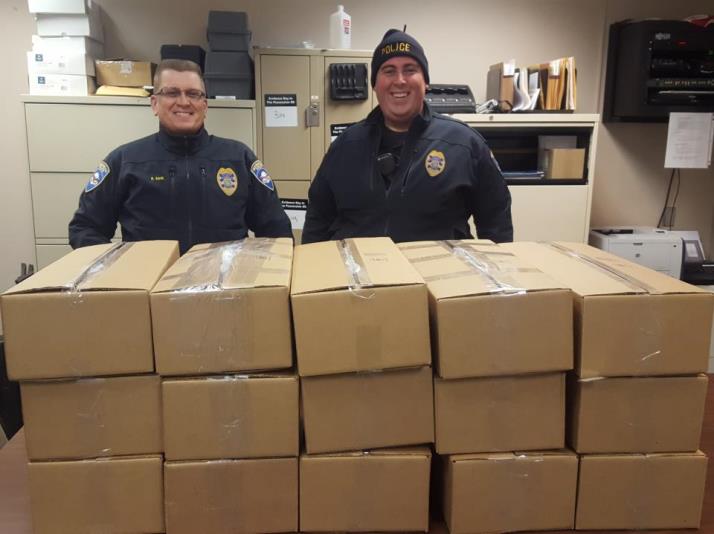 In the front lobby of the Moorhead Law Enforcement Center (915 9th Ave. N.), a medicine drop box for FREE disposal will continue to be available for Moorhead residents. Incineration is much safer than other common disposal methods such as flushing medicines down the toilet into the water table or putting in garbage landfills. There is no fee for this service and it is completely anonymous for everyone.

Moorhead Police Department
Lieutenant Tory Jacobson
218.299.5117
More >>