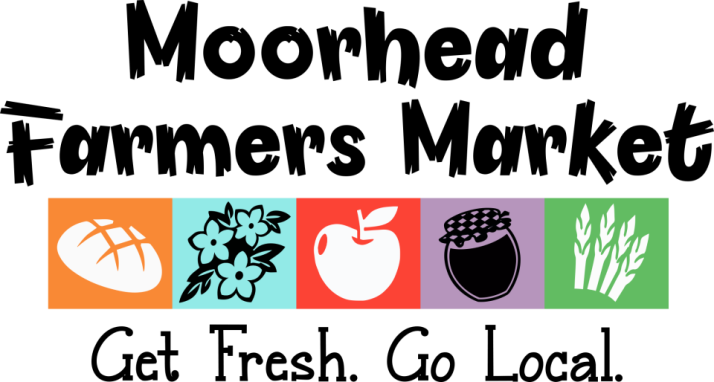 The Moorhead Farmers Market makes for a great place to Get Fresh and Go Local. Open on Tuesdays in June to September there are items such as vegetables, fruit, baked goods, honey, jams, jellies, pet products, and hand crafted items available for purchase.
---
Dates: June 2-September 29
Time: 3:30 pm-6:30 pm
Location: Moorhead Ace Parking Lot
20 6th St S, Moorhead, MN 56560
In compliance with Governor Walz's Executive Order 20-04, Farmers Markets are considered an essential service and are allowed to operate as long as social distancing and safety practices are followed.

Moorhead Farmers Market Safety Guidelines:
• Please wash or sanitize your hands when entering the market.
• Maintain a 6 foot social distance at all times.
• Please limit the number of family members at the market.
• Follow the designated customer path and all entrance and exit guidelines.
• One customer per booth.
• Please do not touch products. Vendors will package and hand products to you.
• Do not cross the roped off area for the safety of our vendors.

Overflow parking is available at Trinity Lutheran Church, the Rourke Art Gallery, and the Moorhead Library.

---
Vendor Information


Vendor

Hometown
Dates at Market

Belle Taine Soap Company

Moorhead, MN

Full Season

Four Seasonings

Moorhead, MN

Full Season

Kreps Family Farm

Borup, MN

Full Season

Buddy's Gardens

Hawley, MN

Full Season

Mutts Unleashed

Moorhead, MN

Full Season

Rural Rugroden Roots

Hickson, ND

July-September

Deb's Corner Foods and Catering

Fargo, ND

Full Season

Barry's Bees

Moorhead, MN

Full Season

Empty Nest Boutique

Cooperstown, ND

Full Season

Brendemuhl Produce

Moorhead, MN

July-September
---
Thank You to all of our Partners who help support the Moorhead Farmers Market!