The calendar below shows all public meetings and City of Moorhead events across all departments and categories. You can click on an event to see more details on it. If you would like to see events for only a certain category or department, you can select it from one of the drop-down boxes below.
You can also subscribe to our eNotifications to automatically receive emails about new events on our calendar.
Moorhead Proud 5656OOH & AAH 4th of July Celebration
The Moorhead Business Association (MBA) is continuing its 4th of July tradition with this year's theme being "Drive up, or kick back and Tune in". The fireworks will located at Horizon Shores Park, 3801 24th Ave S. The MBA has partnered with Radio FM Media to broadcast special programming (BOB 95.1) corresponding with the fireworks, to be enjoyed wherever you may be in the city.
This event is organized by the Moorhead Business Association. For more details visit their website.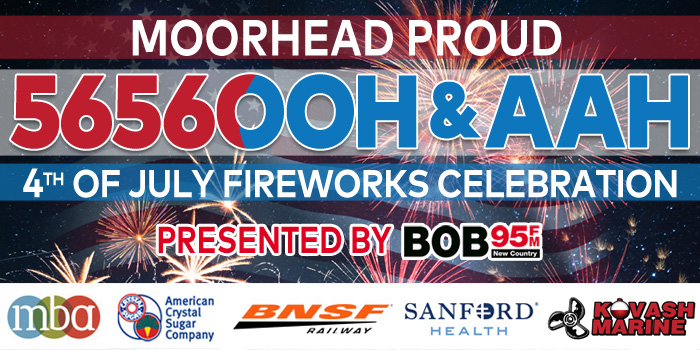 More >>