Business Directory
Moving Business Forward
Our businesses appreciate your business!
~~~Please use this Hometown Business Directory when you need goods and services~~~
Bottle Shoppe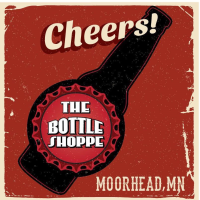 We are a small, locally owned liquor and beer off-sale establishment. We offer home delivery 5pm-9pm Monday-Saturday. We also love to help organize beverages for any event, from weddings, graduations, and bulk orders of wine etc, so our clients can thank their clients during the holidays or any other special occasion.
More >>