The Police Department Property Unit is an entity of our agency that very few people have the opportunity to see. The Property Unit is charged with the safekeeping of all property obtained through criminal investigations, as well as found or confiscated property. It is our policy to ensure that property in our custody:
Is properly secured, packaged, labeled and stored
Is readily retrievable
That any changes in its custody are properly and fully documented
In July of 2018, we moved into our new facility. Our storage space has been greatly expanded to allow for future grown and storage of evidence items. We are currently working on moving all evidence items from various locations to all be housed in the new facility. In total, we maintain custody of in excess of 12,000 items.
Functions
The Property Unit is critical to supporting investigations, assisting in successful prosecution at criminal and civil trials, in facilitating the timely return of property to its rightful owners, and in maintaining the public's confidence and trust.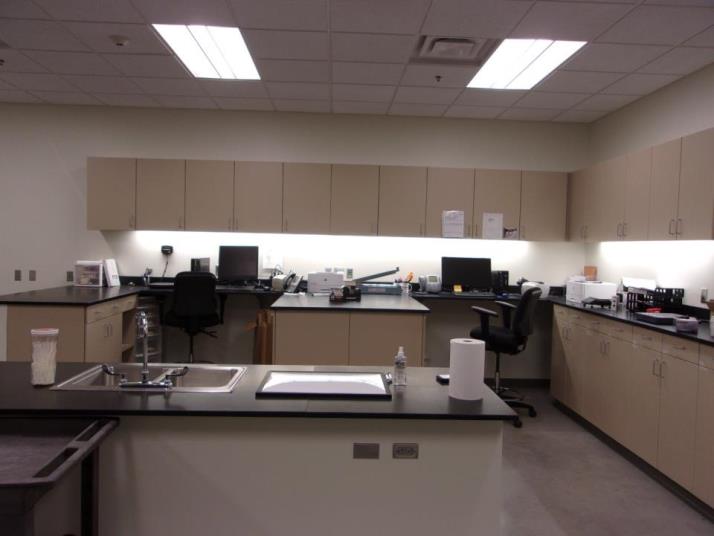 The Property Unit is responsible for protecting all property submitted as evidence and for maintaining an uninterrupted chain of custody. Evidence control is maintained by records management computer software. Security measures ensure restricted access, and inspections provide ongoing review of control procedures, correct and secure labeling, and continued organized status of evidence rooms. A yearly inventory is conducted to ensure that all items are accounted for and procedures are being followed, along with a yearly audit witnessed by non-departmental personnel to verify accuracy of inventories and record keeping.
The Property Unit is supervised by a Patrol Division Sergeant, with the day-to-day business operations assigned to a Technical Office Specialist. All evidence room staff are required to attend the International Association of Property and Evidence Certification Course. A detailed Property Management Policy is followed by all officers to ensure uniform procedures and methods for receiving, recording, securing and releasing property taken into custody and stored under department protection.
Lost Items
The Property Unit also processes and holds all Found Property for the City of Moorhead. Items are held for a period of 60 days and then are disposed of after all reasonable attempts to contact the owner have been exhausted. All items disposed of that are appropriate for resale, are sold in public auctions.
Questions?
If you have any questions about the Property Unit, please contact Property Staff or call 218.299.5120.