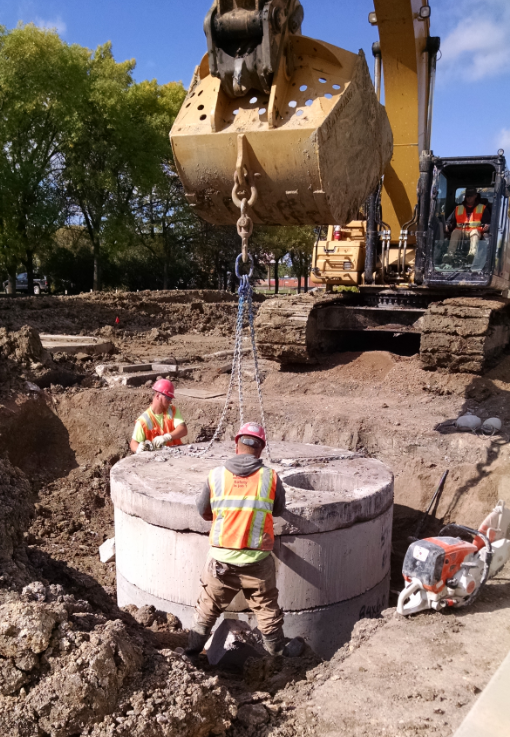 Courtesy of SRF
Major road closure:
SE Main from 21 St to Oakway, and 21 St from SE Main Av to 2 Av S is closed. These closures will be in place for more than a year. Traffic is detoured on 34 St S via 12 Ave S and Highway 10. Please use caution when traveling in the work zone. Stay alert to changing conditions and follow the posted detour and construction signs and adhere to the posted speed limits.
Travel Impacts:
4 Av closed (detours via Highway 10 and 12 Av)
22 St is closed
2 Av serving only as an entrance to the high school
Oakway and Birch Ln intersection has a temporary roundabout in place
Vehicles entering Moorhead High School parking lot should use the entrance on the east side of the school along 4 Av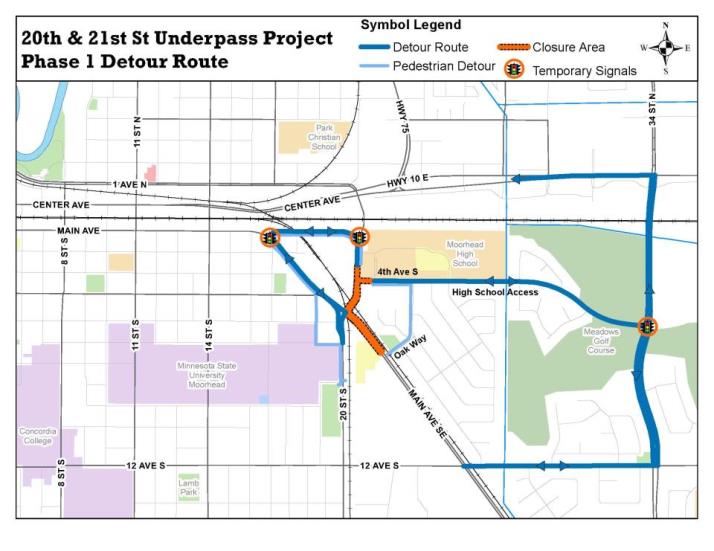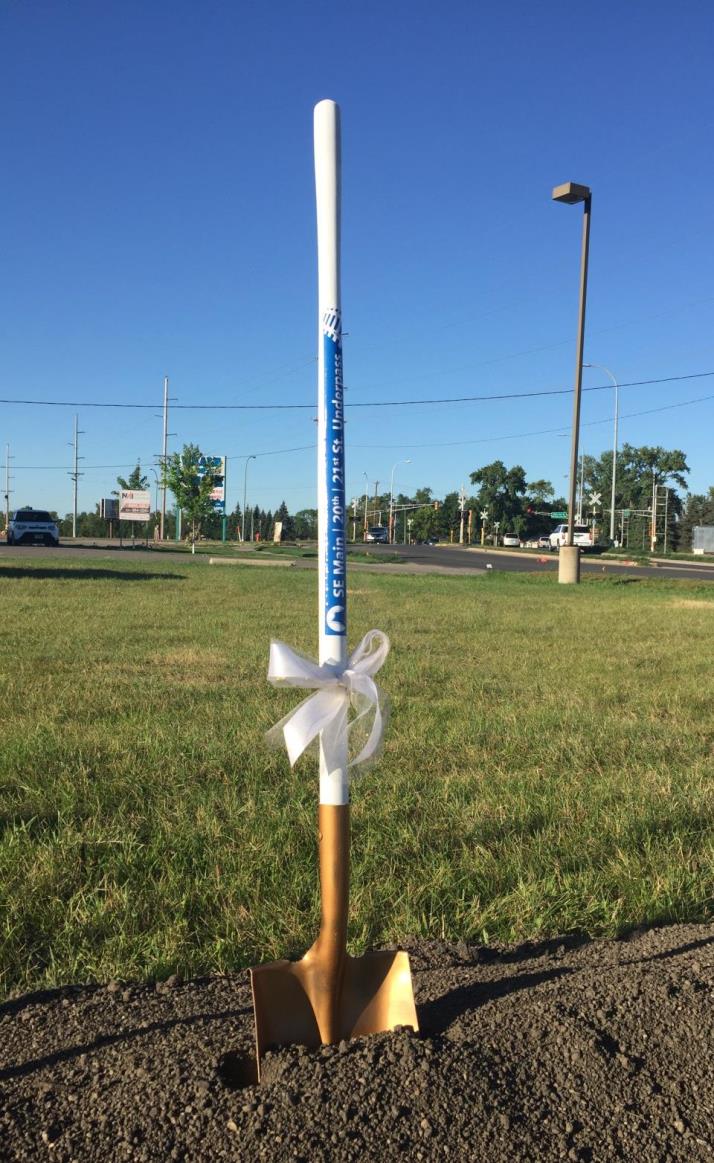 Courtesy of Haney's Photography
Project Description
The proposed project will reconstruct and realign the intersection of SE Main Ave and 20 St/21 St to pass under new bridges that will carry the BNSF and Otter Tail Valley Railroad tracks over the streets. The project will result in improvements to safety and congestion for vehicles, bicycles, pedestrians, and emergency services.
The project also includes the construction of new track (called a wye) that will allow direct northbound to eastbound and westbound to southbound train movements. Under existing conditions, trains must travel into the Downtown area, stop, and reverse direction to make these movements. The wye will eliminate delays at the Downtown crossings associated with trains backing up. Construction of the wye will require the closure of 1 Ave S near the wye track.
Project Layout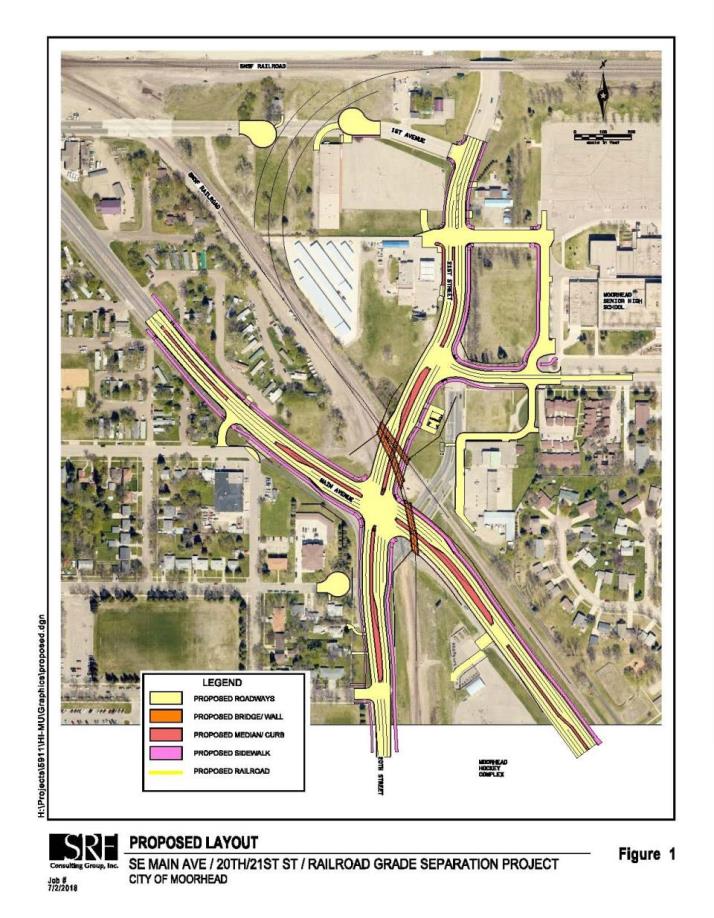 City Contacts
Tom Trowbridge, Assistant City Engineer
General Construction Questions 218.299.5395
Jon Atkins, City Traffic Engineer
Detour and Traffic Concerns 218.299.5388
Levi Hockett, City Inspector
Specific Construction Questions 218.299.5396
For Other Inquiries
Contact the Engineering Department
Additional Information
Animated Depiction of 20th & 21st St/SE Main Avenue Grade Separation Project
20 & 21 St/SE Main Ave Grade Separation Project Layout
May 23, 2018 - Public Info Meeting, Slide Show Presentation - SE Main Ave 20/21st St Railroad Grade Separation Project
May 29, 2018 - Public Hearing, Slide Show Presentation - SE Main Ave 20/21st St Railroad Grade Separation Project
July 11, 2018 - Community Information Meeting - SE Main Ave 20/21st ST Railroad Grade Separation
July 16, 2018 - Underpass Ground Breaking Ceremony - SE Main Ave 20/21st ST Railroad Grade Separation