Below is a list of news items for the City of Moorhead with the most recent items at the top. If you would like to see news for a certain category, you can select it from the the drop-down box labeled (All Categories). Any news older than 90 days is automatically archived and removed from this list.
You can also subscribe to our eNotifications to automatically receive emails as we post news to the site.
Get alerts for Severe Weather!
Post Date:
04/09/2018 8:00 am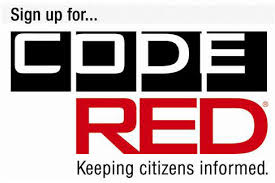 In weather emergencies, warnings can save lives. But traditional warning methods such as television, radio and outdoor sirens don't always reach everyone.
Emergency officials now have a new way to send warnings directly to cell phones in affected areas —
Wireless Emergency Alerts
(WEAs).
These short messages may look like a text message, but unlike texts, which are sent directly to your phone number, these warnings will be broadcast to all phones within range of designated cell towers.
Our official app for your smart phones is
CodeRED
. You can sign up for traditional and weather alerts for Android and iPhone. You can also choose what alerts you wish to receive.
More >>