Below is a list of news items for the City of Moorhead with the most recent items at the top. If you would like to see news for a certain category, you can select it from the the drop-down box labeled (All Categories). Any news older than 90 days is automatically archived and removed from this list.
You can also subscribe to our eNotifications to automatically receive emails as we post news to the site.
Hockey Day Minnesota 2018
Update: Moorhead Spuds were victorious over Centennial High School on January 20
Post Date:
01/19/2018 9:58 am
Update: Moorhead Spuds beat the Centennial Cougars 3 - 2 in overtime on Saturday, January 20! Circle Pines Mayor Bartholomay and his City Council will wear Spuds jerseys at an upcoming City Council meeting!
Minnesota is known as the "State of Hockey," and the City of Moorhead is proud to be the home of the Moorhead Spuds! Cheer on the Moorhead Spuds High School Boys Hockey team as they compete on an outdoor rink on Lake George in St Cloud.
Moorhead Spuds vs. Centennial High School Boys High School Hockey
Saturday, January 20, 2018
4:30 pm
Stakes are high for Mayor Williams and members of the Moorhead City Council over the outcome of the game—Mayor Williams has established a friendly competition with Mayor Bartholomay of Circle Pines. The losing team must wear the jerseys of the winning team to their next Council meeting! Root on the Spuds and help keep Mayor Williams and the City Council out of Centennial red!
• Get tickets for Hockey Day Minnesota
• Watch live. Games will be broadcast via FOX Sports North, FOX Sports North PLUS, and the FOX Sports GO app.
• More information about Hockey Day Minnesota
Hockey Day Minnesota is sponsored by Wells Fargo and FOX Sports North in conjunction with the Minnesota Wild.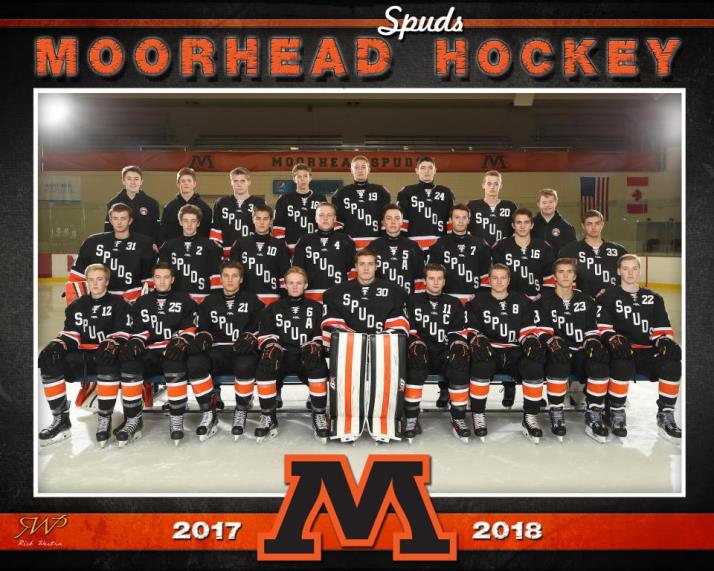 Photo credit to Rick Westra Photography
More >>