The calendar below shows all public meetings and City of Moorhead events across all departments and categories. You can click on an event to see more details on it. If you would like to see events for only a certain category or department, you can select it from one of the drop-down boxes below.
You can also subscribe to our eNotifications to automatically receive emails about new events on our calendar.
Pipekeepers Powwow Drumming and Singing
Native American Powwow drummers to teach what the drum means as well as a few songs
Learn about traditional Native American Powwow drumming in this unique educational experience for all ages. The Pipekeepers will teach us what the drum means, how to keep the beat and few simple songs. This event is brought to the community free of charge thanks to funding from the Minnesota Arts and Cultural Heritage Fund.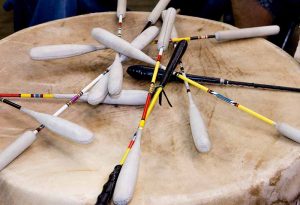 More >>